LOCATION
Tucked between the coastal village of Anissaras, and the small town of Hersonissos, on the northern coast of Crete island, Theros Residence is a mere 22km from the city center of Heraklion. The seaside setting provides the best of both worlds: private bays and secluded coves, with easy access to all Heraklion offers.
In recent years, Hersonissos has become a thriving holiday destination, with visitors traveling from all around the world to enjoy easy access to the beaches, landmarks, and food scene.
Those interested in history will find the area offers a wealth of archaeologically significant findings worth exploring.
The area of Hersonissos (also spelled Chersonisos) has played a key role in the history of Crete island since the Minoan times and continued to be inhabited even after its demise.
During the Doric and Archaic years, this was the spot where Pollis and Delphos first arrived to establish a new society, and later it served as the port for the city of Lyttos.
Under the Romans, the city grew and prospered. Unfortunately, there are no remains of the once grand theatre, as well as the aqueduct and public baths that served the area's people.
Today, visitors will be impressed by the seamless blend of old and new, the traces of history evident in each corner, and the rich Cretan culture.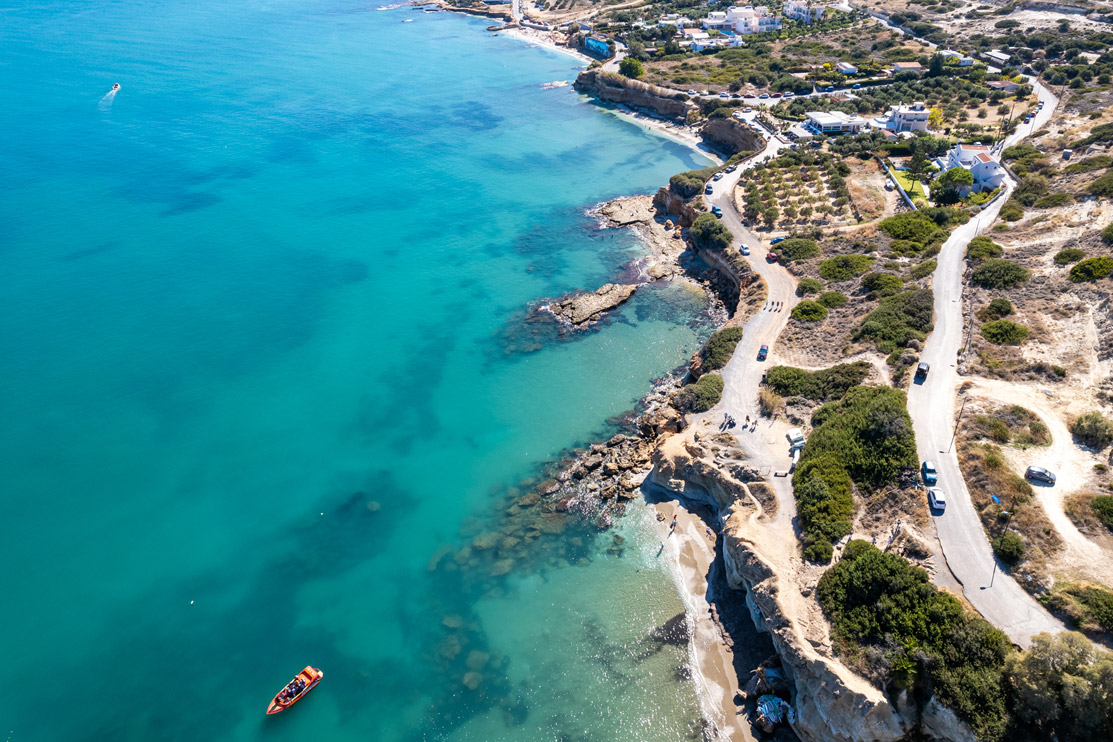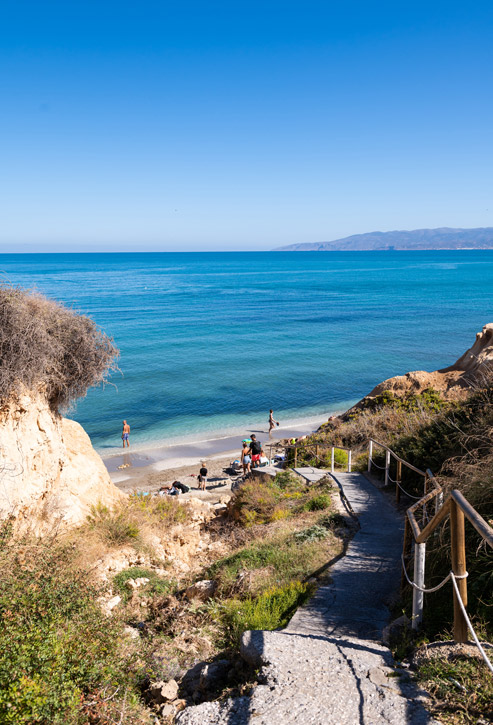 How to get to Theros Residence
From Heraklion Airport to Anissaras by car 
The easiest way to reach the island of Crete is by plane, and the closest airport is "Nikos Kazantzakis," Heraklion International Airport. Renting a car for excursions around the island is recommended to discover all the area offers. From the airport, you will move east on the National Road, following signs towards Agios Nikolaos. After the village of Gournes, you will follow the semi-coastal road towards Analipsi Beach. The distance is under 20km and should take 20 minutes. 
 
From Heraklion Airport to Anissaras by bus
The bus network in Crete is considered relatively good and serves locals and visitors that don't wish to rent a car. Frequent buses travel east towards Hersonissos (and then Agios Nikolas) and will usually drop you off on the main road just outside the village. From there, hiring a taxi is the quickest way to arrive safely.